We live in a world where traditional shoe-crafting has given way to mass-production, where resources are thoughtlessly eaten up, and where the exploitation of vulnerable workers through long hours, low pay and dangerous working conditions is all too common.
It is therefore with great excitement that I introduce you to Po-Zu – a team of shoemakers ignoring market trends and working with coconuts, (and other environmentally friendly products) to create shoes with a good sole.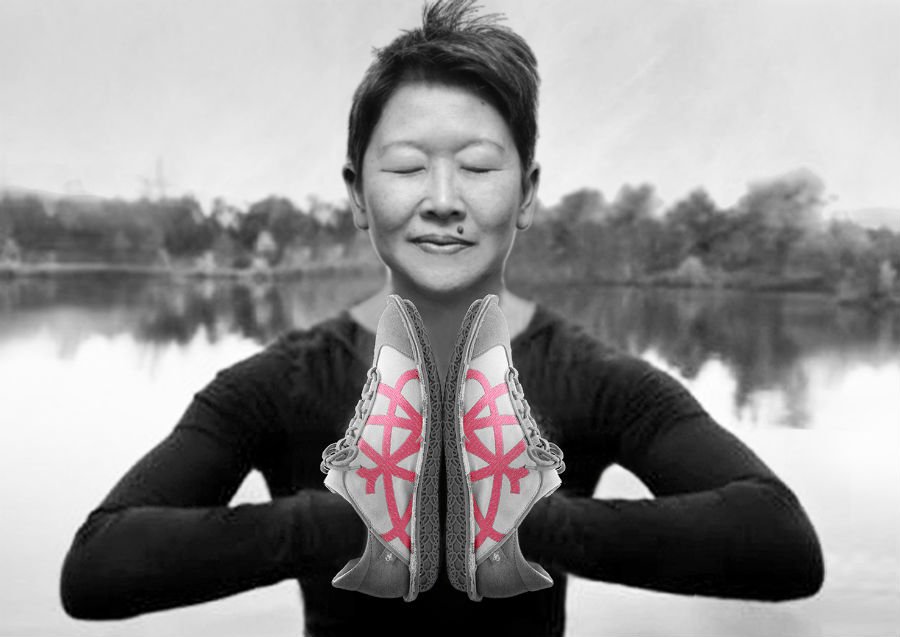 Po-Zu has been around for nearly 10 years, proudly crafting shoes that can be bought guilt-free. We started out manufacturing in England and are now based in Portugal – we distribute our shoes to countries all over the world. There are four key factors behind our success: ground-breaking coconut technology, the ability to completely disassemble and repair our products, our ethically sustainable supply chain, and the fashion and style of the shoes themselves.
Let's start with our coconut technology.
Coconut husk, the brown, rough, solid protector of the fruit inside isn't only decent armour; it's also a good shock-absorber. Po-Zu takes the coconut husk and turns it into a vital material in the soles of our footwear. Coconut husk moulds to the shape of the foot, and the natural fibres allow airflow to keep feet dry and insulated. Our production process utilises, a once wasted natural resource, and transforms it into a sustainable, comfortable and fashionable product.
Another opportunity to reduce waste is by implementing a unique, glueless construction process. With an estimated three million pairs of shoes ending up in landfill every day, we think it's important to have smart minds thinking about extending a shoe's life expectancy, so we have designed our shoes for disassembly – the main components are removable for recycling or reuse, ensuring an easy way to repair shoes when they need re-soling.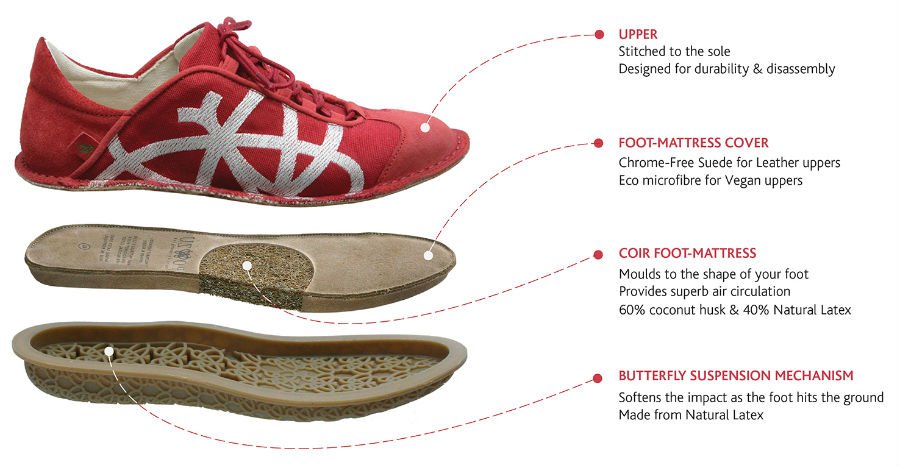 We also ensure an ethically sustainable supply chain is embedded in everything we do. Every pair of Po-Zu shoes is made by local Portuguese workers, all of whom are committed to the highest standards of ethical manufacturing. We insist on using only like-minded suppliers and we carefully review all of their ethical policies. Po-Zu doesn't cut corners and never will, because we love people and we love the planet.
This love is why the company began, it's why we continue to exist, and it's the reason we are successful. Po-Zu is an honest, authentic and good brand, and we are proud of being all of these things. So if you love your feet and you love your world, we think Po-Zu shoes would be a perfect fit for you.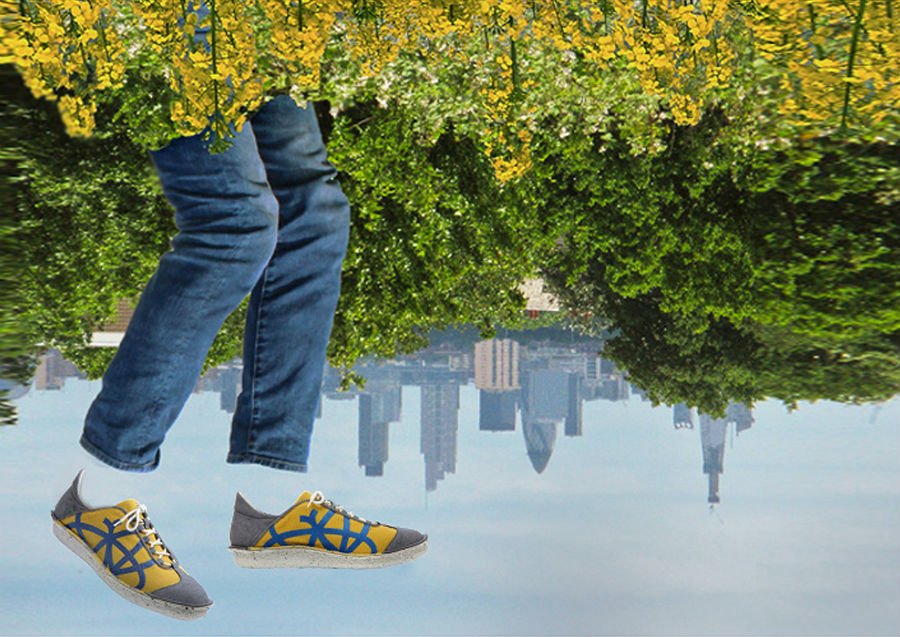 Entrepreneurial companies like Po-Zu excite us, as they create environmentally friendly and sustainable futures. We're inspired by their skills that are driving the production of new solutions to age-old problems. We hope you're excited too.